Features of dating in the Philippines for foreigners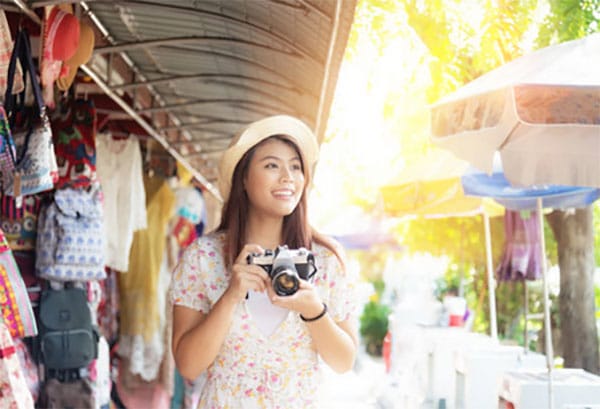 Hundreds of thousands of men visit the Philippines every year to meet a Filipino girl. If you are one of them and you are wondering how to proceed in order to succeed in this, then this article will help you succeed in finding your lady of the heart.
Public places
Perhaps the easiest way to get to know a Filipino woman is to just go out on the street. You can meet a Filipina on the street, in a cafe, in a restaurant or in a store. They are almost everywhere around you. You can also go to the market, mall or park. Most of the girls work in these places, and often live nearby, so you will have a great opportunity to start an acquaintance.
Starting a conversation when the girl is at work will be difficult and perhaps not even entirely appropriate. However, you can ask her about the job. Such interest will not leave the Filipina indifferent.
A more suitable option is to try to meet a Filipino girl in an atmosphere of relaxation and carefree pastime. For example, in a park or cafe, you will always meet girls who are ready to meet new people.
If you like someone, don't be shy! Just try to start a friendly conversation. After all, the first step is to befriend a potential woman with whom you will probably spend the rest of your life.
Bars and clubs
Filipinos love to dance, sing and have fun. It is natural for them to relax and unwind from time to time.
So bars and clubs are the easiest places to meet single women in the Philippines, but you need to be careful here. Places like this may have entertainment professionals working in them, and they certainly won't be in the mood to create a sincere relationship with you.
One of the most popular places to meet single Filipinas is Girly bars. Girly bar is a special place in which there are different girls. A man comes to the Girly bar, listens to music, drinks, relaxes, and at the same time gets acquainted with potential contenders for the role of a permanent girlfriend around him. Do not forget that you pay for the drink of the lady you like.
Once again, it is worth noting that when meeting Filipino girls, you should always be careful wherever you meet her, whether in a small province or in a big city. This is especially important if you are looking for a life partner, and not a one-night stand.
Beauty contests, song and dance contests
Filipinos traditionally just love beauty pageants. Every city or town has its own beauty queen. The most beautiful, talented and active girls are always concentrated at the competition. You will have to choose from. But be careful. Ambitious girls who know their own worth usually participate in such contests, who can easily refuse if they think that a man is not suitable for her.
If you are unsure about how to communicate on a date, then the recommendations below will help you solve this problem.
How much is it appropriate to spend on a Filipina on a first date?
Do not waste money, even if you have them. You don't need a lot of money to have a comfortable date. Do not embarrass your girlfriend with expensive gifts, this may make her confused, and this is not what you are striving for.
Should I buy a gift for a first date?
You can not do this. Filipino women are very practical about material resources, so you don't have to think about buying meaningless knick-knacks. In addition, the beginning of a relationship with gifts, especially expensive ones, will oblige you to give something expensive again and again in the future. You probably don't want it. To make a positive impression, it is enough to invite your new acquaintance to a cafe and order just ordinary food for her.
What is the best thing to say about yourself on a first date?
Be prepared to ask questions, but also to answer them. If you ask, for example, your interlocutor about her family or work, then be prepared for a similar counter question. It will also be quite appropriate to tell about myself, I do not wait for a direct question from her. The key to communication is honesty.
How to behave on a date with a Filipina?
Behave naturally, of course, without forgetting the rules of good manners. You don't need to do anything special, it is always felt and lowers the level of trust. Just invite her to a nice place, order delicious food and enjoy the conversation.
What are the right questions to ask on a first date?
Sample questions and topics for conversation:
Ask her to talk about her parents, brothers and sisters.
Ask where she lives.
What is her area of expertise?
How does she relax in her free time?
What are her plans for the future.
What kind of food does she prefer and whether she likes to cook herself.
How to choose a place for a first date with a girl you like?
The most comfortable date option for you and for her is a shopping center. They are in almost all cities. You can easily find where to eat and just sit and talk nicely.