How to be successful chatting with asian women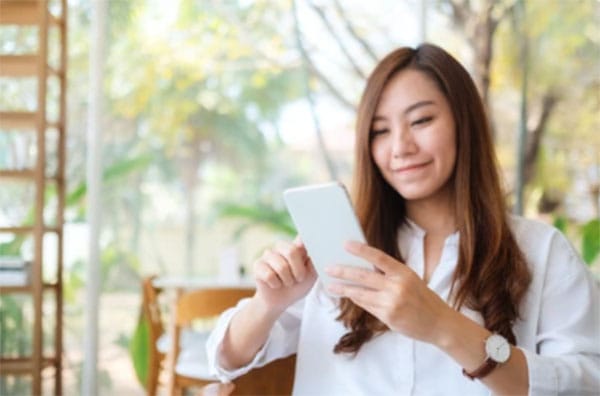 Asian women have always attracted European and American men with their exotic beauty. Having also mild and kindly nature, these women can be nominated as "perfect wife and lover". Every man searches for his ladylove in his own way. A few can go to Thailand or Philippines to meet a girl, the method being too costly. How long will you stay there? For two weeks or one month at most. What those who cannot afford going to these countries should do? Should they leave their dream to meet and marry the asian beauty? Not at all. We have multiple profiles of girls from Thailand, Philippines, China, Vietnam, Japan so you can find the one you like. Of course, one or two photos will hardly allow you to know the girl's character, so you can also exchange messages and view video greetings on the site. The most important thing is to start conversation and then everything will depend on you. In fact, when you start the conversation, you need to interest your interlocutor, thus making her want to continue your communication. It is quite a problem with girls whose changeable nature caused many jokes. The site has a special service, which will make establishing trust relations with Thai and Filipino singles easier. This service is asian chat.
Advantages of the Chat Communication
What chat communication can give you that other types of communication offered by the majority of dating sites are unable to give? First, it is crowdedness. It is especially convenient for those who are shy to make the first step. For instance, you like a girl from the site, but you are unable to will yourself to write to her being afraid that she will not answer it or even not open it after looking at your photo. In the chat, everything is much easier. It usually has a lot of potential interlocutors. You may start conversation by saying hello or some cliches to all. Then you will be able to write to your chosen girl asking her some question. In other words, the most important is to strike up the conversation. Then you will be already acquainted, which means your communication becoming simpler. Of course, such chat crowdedness has its disadvantages. For example, you have just stroke a conversation with a girl and comes some man who starts flirting with your girl whom you may have been already considering your future wife. However, this is problem can be solved by hinting your girl the chat is going to be overcrowded and inviting her to a separate room, where no one will border you in your romantic privacy.
As it has already been said, it is much easier to start conversation in the chat. How often do you respond to messages like "How do you do?" or "Good photos!" from unknown women? Usually you ignore such messages unless the girl's photo in the profile resembles the image of your perfect match. Such messages are a normal thing in the chart, they are not ignored here how strange it may seem. At least you will be thanked and answered that everything is ok. And when you have already started the conversation, it is much easier to continue it. Even if you are too shy to write first, somebody in the chat will certainly ask the girl you like something, you will need only to join the conversation in proper time and keep the ball rolling.
Another chat advantage is that it allows faster understanding of whether the person is of your sort or she belongs to quite another type of people not attractive to you. It often happens that you see the profile of a pretty Thai or Filipino woman, send her a letter, which she answers only in a week. You start slow correspondence and you cannot figure out from general phrases what is she like. The photo is good, the girl is pretty, the profile is attractive to you, but it's not enough for long relationship. She may have a habit or a character trait not mentioned in the profile that irritates you. After 5 or 6 letters and a month and a half of your acquaintance you get to know she has a trait you cannot stand. So much time has been wasted. When you communicate in the chat, you ask all the questions directly. Thus, for 10 minutes of communication you know virtually everything you need to know about person, which would take you weeks to get to know via e-mail messages.
The main advantage of chat over e-mail correspondence is the promptness of communication. E-mails take much longer time: writing, sending etc. Mail servers sometimes fall down, so if your interlocutor is sitting before her computer and waiting for your e-mail, she may receive it in an hour or even in a day. In this case, we cannot call the communication prompt. In chat, everything is quite different. As soon as you have typed the message and pressed 'Send' button, your interlocutor will read it. You can exchange 5 to 6 messages per minute if desired, which is incomparable to the electronic mail.
In chat, you communicate in the real time mode. You ask and you are answered, no delays. Sometimes a minute of delay is very long, when we have genuine feelings. Tedious waiting for an answer to your reply may seem eternal.
You may ask what to do if you don't know Thai or Filipino language. If you don't know the language of your chosen girl, the chat is still the most convenient way of communication. The longer letter you write the more chances you have to make a mistake or mistranslate it with translation software. You will be waiting for a reply and get to know you have been misunderstood only in a few days, or the girl took offence for such misunderstanding. In chat, if a Thai or Filipino girl haven't understand something, she may ask again. If she suddenly falls silent, you may ask her what happened. Therefore, you are able to remove misconceptions before they becoming incorrigible.
A great advantage of chat communication is ability to use smileys to express your thoughts and feelings. Want to give a wink to a girl or show your interest? It's simple. You are sad or joyful? Smileys will help you to express your emotions. It's useless to say that e-mail massages do not offer such an opportunity. You may show smile or sadness by a couple of curly brackets, but that's all.
Moreover, in chat you can adjust message window to your taste: choose background, small or big font, enable or disable sound message alert. In other words, chat opens additional opportunities thoughtless to be ignored. Girls usually like to talk, hear complements, and tell about themselves. Thai and Filipino girls are not an exception. Chat will allow faster understanding of the woman's needs and consequently putting them into reality. If you don't like relationship longueur, long waiting for replies and prefer real communication, online chat is your optimal choice.